Sunday, 10/30/2016
Podium discussion at the "Get Together Party" to celebrate the 51st anniversary of the Medizinische Woche (Medical Week) in Baden-Baden.
Subject "Medical relevance of microcirculation. Practical benefits."
An IMIN survey of doctors at the DGPMR congress at the University of Giessen and at the medical week in Baden-Baden in October showed that little or no importance was attached to the topic of "MICROCIRCULATION" during university studies as a possible cause or contributory cause for the onset or aggravation of widespread disease. Taking this into consideration, under the professional moderation of Prof. Harms, the podium discussion was interesting, informative and full of insights throughout.
Dr. Kuhnke: "Microcirculation is not everything, but without good microcirculation, everything else is diminished"
A detailed report on this will shortly be published in the Ärztezeitung, Springer Medizin.
We would like to thank the participants and organizers.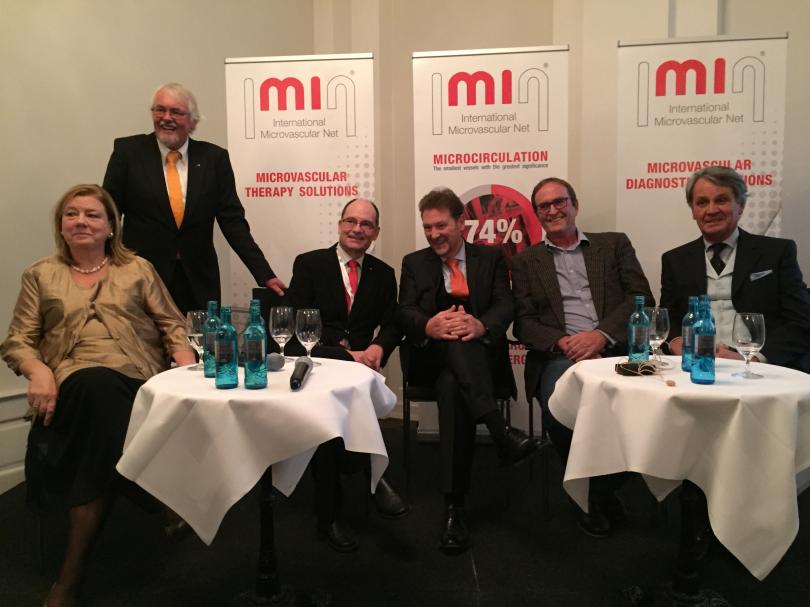 Participants from left to right:
- Dr. Ute Boeddrich, Chair of the Ärztegesellschaft Erfahrungsheilkunde e.V (Medical society for empiric treatment)
- Fred Unrath, IMIN
- Dr. Olaf Kuhnke, Italy, Private practice, former President of ZÄN e.V.
- Prof. Dr. Fred Harms, Switzerland, Sigmund Freud University Vienna and Vice President of EHCF
- Dr. Richard Westhaus, Germany, radiologist
- Dr. Rainer Pawelke, Austria, Vodder Lymph Clinic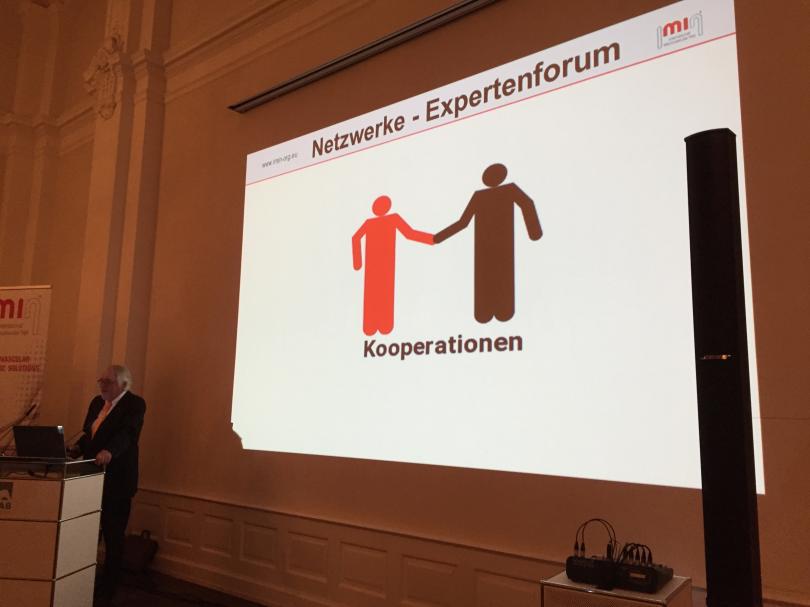 Opening of the 'Get together event' by Fred Unrath, IMIN Executive Director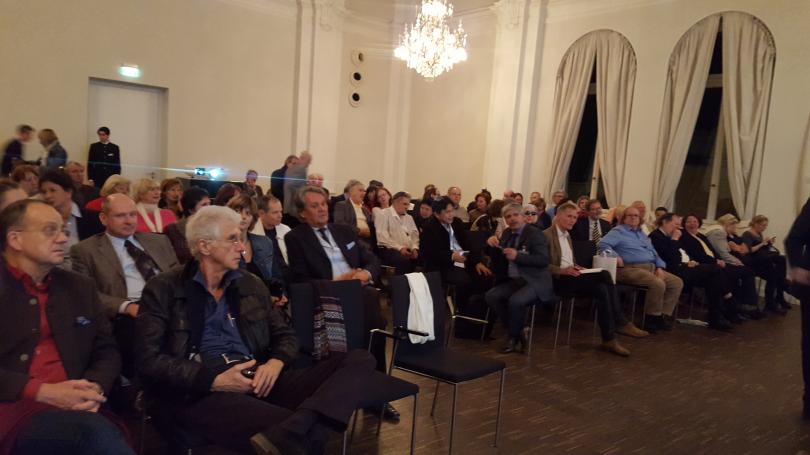 More than 150 doctors took part and actively participated in the subject of microcirculation.